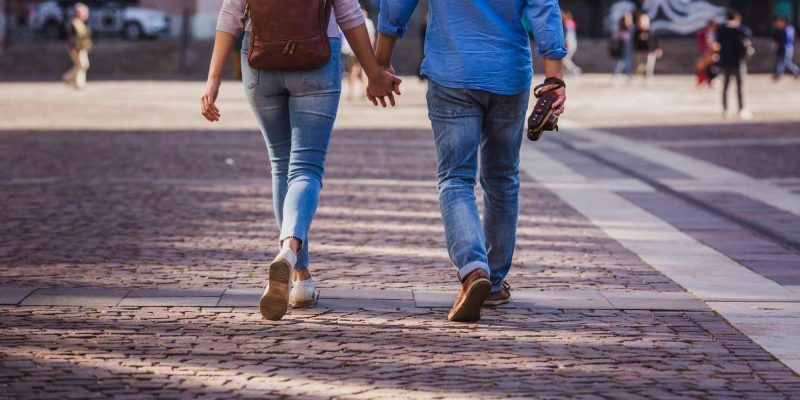 Cobblestone
Cobbled Together: 7 Romantic Euro Date Ideas
Europe, with its rich history and age-old cities, offers a plethora of romantic getaways. Some of the most picturesque are those that feature quaint cobblestone streets.
Such streets, with their uneven surfaces and historic charm, create an ambiance unlike any other. Whether you're a couple looking for an unforgettable anniversary spot or just wanting to add a touch of romance to your travels, these cobbled avenues provide the perfect backdrop.
Here's a guide for couples seeking date activities in towns or cities famed for these unique streets.
Bruges, Belgium
Canal Boat Ride
Start your date by taking a boat ride through the canals of Bruges. The reflections of medieval buildings shimmering on the water, coupled with the soft clatter of cobbles beneath pedestrians, sets an enchanting scene. After disembarking, explore the Market Square and enjoy some world-famous Belgian chocolates in one of the cosy cafes.
Prague, Czech Republic
Charles Bridge at Sunrise
Most visitors flock to Charles Bridge during the day. For a more romantic experience, try visiting at sunrise. The soft morning light combined with the absence of crowds creates an intimate atmosphere. Following your bridge visit, meander through the winding cobblestone alleys of the old town and treat yourselves to a traditional Czech breakfast.
Rome, ItalyTrastevere Evening Stroll
Rome's Trastevere district, with its narrow lanes and beautifully preserved historic homes, is a haven for lovers. As the sun sets, the cobbled pathways of Trastevere come alive with the glow of street lamps and the chatter of diners. Choose a traditional Italian trattoria and toast to your love with a glass of Prosecco.
Dubrovnik, Croatia
City Walls Walk
Dubrovnik, often referred to as the "Pearl of the Adriatic", boasts pristine beaches and a rich history. One of its most iconic features is the city walls, which date back to the medieval period. Walking hand-in-hand atop these walls provides an unmatched view of the Adriatic Sea on one side and the town's terracotta rooftops on the other. The mix of sea breeze with the ambiance of the cobbles below makes it an unforgettable experience. Finish the date with a candlelit dinner in one of the many restaurants nestled within the city's walls.
Lisbon, Portugal
Tram 28 Adventure
Lisbon's historic tram 28 offers a unique journey through the city's various districts, many of which feature beautiful cobblestone streets. For a more personal experience, alight at the Alfama district and lose yourselves in its maze of narrow lanes and alleys, revealing hidden squares and breathtaking views of the Tagus River.
Salzburg, Austria
Getreidegasse Exploration
This bustling street in the heart of Salzburg, with its high narrow houses and romantic courtyards, exudes an old-world charm. Known for its wrought-iron guild signs, the Getreidegasse offers an eclectic blend of historic and modern. After exploring, head to one of its many cafes for a slice of the famous Sacher Torte and a cup of coffee.
Tallinn, Estonia
Toompea Hill Sunset
This city, with its medieval heart, offers stunning views from Toompea Hill. As the sky paints itself in hues of oranges and purples, the city below with its iconic red rooftops and cobbled streets takes on an ethereal glow. After sunset, descend into the town and discover its lively squares and romantic hideaways.
In conclusion, Europe offers a vast array of romantic experiences that become even more enchanting when set against the backdrop of its iconic cobblestone streets.
The sounds, the tactile sensation underfoot, and the visual splendor of historic edifices lining these streets come together to create an atmosphere of timeless romance.
So, next time you're planning a date or a romantic getaway, consider visiting one of these towns or cities, to let the cobbles beneath your feet guide you through history and into each other's hearts.