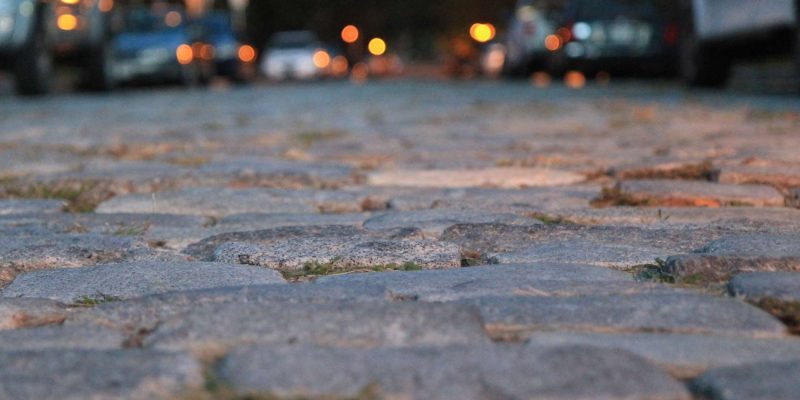 Cobblestone
Granite Setts: An Affordable Way to Add Value to Your Home
Granite setts have become a popular choice among homeowners who want to enhance the value and beauty of their property.
Made from natural granite, these paving stones offer a durable and weather-resistant solution that can transform any outdoor space. With a wide range of options in size, shape, color, and finish, granite setts are a versatile and affordable way to add character and sophistication to your home.
One of the main advantages of granite setts is their affordability. Compared to other paving materials like concrete or asphalt, granite setts are a cost-effective choice. This makes them an excellent option for homeowners who want to improve their outdoor areas without breaking the bank. Whether you have a large patio, a pathway, or a driveway to cover, granite setts offer a budget-friendly solution.
Another appealing aspect of granite setts is their ease of installation. Whether you are a DIY enthusiast or prefer hiring a professional, installing granite setts is a straightforward process. They can be laid in various patterns, allowing you to create a unique and personalized design that suits your taste and complements the overall aesthetic of your home. From traditional herringbone or basketweave patterns to more modern and creative layouts, the possibilities are endless.
When it comes to aesthetics, granite setts truly shine. With a wide range of colors available, you can easily find the perfect match for your outdoor space. From light gray tones to deep blacks, granite setts offer a selection that will blend seamlessly with your existing landscape or architectural features. In addition to color, granite setts come in various shapes, including square, rectangular, and round, allowing you to create intricate patterns or simple elegance.
Furthermore, the finish of granite setts can significantly impact the overall look and feel of your outdoor area. Whether you prefer a polished and refined finish or a more rustic and natural appearance, there are options to suit every taste. Honed granite setts offer a smooth and sophisticated look, while textured or rough finishes can add depth and character to your space. By choosing the right finish, you can elevate the elegance and style of your outdoor area.
Durability is another key factor that sets granite setts apart. Made from natural granite, these stones are incredibly tough and resistant to wear and weathering. This makes them an excellent choice for outdoor spaces that are exposed to the elements. Whether you live in an area with harsh winters or scorching summers, granite setts will maintain their beauty and integrity over time. Additionally, their low-maintenance nature makes them a convenient option for busy homeowners who want a beautiful outdoor space without the hassle of constant upkeep.
In summary, granite setts offer a fantastic opportunity to add value and beauty to your home in a cost-effective and stylish way. Their affordability, versatility, and durability make them an excellent choice for any outdoor project. Whether you want to create a stunning patio, a charming pathway, or an inviting driveway, granite setts can help you achieve the look and functionality you desire. With a wide range of options in color, shape, finish, and pattern, you can let your creativity run wild and transform your outdoor space into a true reflection of your personal style.